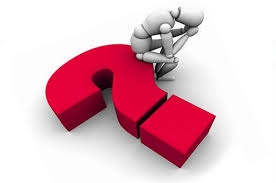 I teach a lot of First Aid and CPR courses in and around the Ottawa Valley – from Arnprior, Renfrew, Pembroke, Deep River to Eganville. It doesn't matter if I have a class of 6 or 16, young or old, if they want to be there or have to be there, I have one goal for everyone that takes a course with Ottawa Valley First Aid – To leave knowing that, in any emergency situation, they can, and will, do the right thing. And what do I teach to make sure this happens? I always tell people to run things through the list that the Red Cross labels as "The First Aiders Role".
The First Aiders Role
Recognize the Emergency
Call EMS/911
Act according to your skills, knowledge and comfort level.
That's it. So let's walk through how it plays out in the real world. Let's say you are driving on Highway 17 and see a car suddenly swerve and slam into the ditch at high speed (you realize that is bad). You find a safe place to pull over and quickly call EMS/911 on your cell phone (so you just did #1 and #2). Even if you do nothing else you've greatly helped this situation! You are trained in First Aid and after looking to ensure there are no hazards you approach a man lying on the side of the road. This is the point where most folks get a bit 'uneasy' about doing 'stuff'. They don't want to make things worse or doing something wrong. But here is the good news. As long as you act according to you skills, knowledge and comfort level you won't do the wrong thing! If you are debating if you should or shouldn't do something run it through the lens of point #3. If you are skilled enough, knowledgable and comfortable doing something you do it. If your idea doesn't pass those three points you don't! It sounds pretty simple but it works.
So this is my approach to emergencies and it has served me very well (unfortunately multiple times) throughout life. I made the decision to take a Standard First Aid and CPR course when I was in my teens because I wanted to be more skilled, knowledgeable and comfortable in situations. It's a great course to start out with but it's only the tip of the iceberg. The more training and knowledge you gain the more situations you'll be able to say 'yes I can do this'. And that is a great feeling.
There are lots of First Aid companies and training opportunities out there, but they aren't all the same. If you value the knowledge and confidence more than the card, then we look forward to helping with that.